Atvise SCADA bases on the latest technologies and standards: The visualization in pure web technology as well as consistent vertical object orientation of OPC UA communication standard changes the world of process management systems.
Atvise® is the first professional SCADA product that has been developed from scratch with web-standards like html5 and SVG (vector graphics) of the WWW Consortium (W3C).It means: no client installation: web browsers are available everywhere; no plug-ins: the freedom of open standards – no Java, no Flash, no ActiveX or similar necessary; native support of Responsive Web Design (RWD): enabling the content and the interface adapt to the situation automatically, future-proof: no worries, even old web pages are displayed correctly; And many more.
The use of such technologies moves the webbrowser – without being limited by ad-ons or plug-ins such as ActiveX, Java or Silverlight – into the world of automation.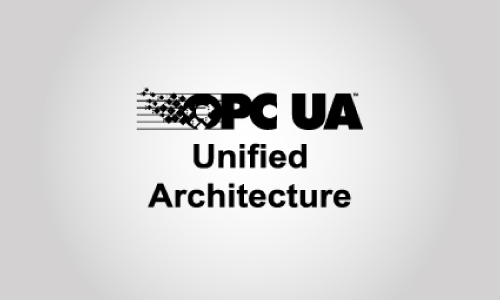 Modern standard for data communication
atvise® SCADA fully integrates the OPC UA industrial communication standard, which among others defines a standardized, vertical, object-oriented engineering. It therefore enables the creation of object-oriented applications – PLC structures are mapped to SCADA 1:1 – and assures exceptional flexibility of data exchange with other control devices/applications or enterprice IT systems. OPC UA standard has many other advantages, such as: vendor independance, platform-independance, embedded security mechanisms and data archiving, safe and reliable, super scalable (from the sensor to the ERP system). OPC UA is regarded as the ideal communication protocol for the implementation of Industry 4.0.
Add Revenues by Making Data Available
The latest generation SCADA / HMI system
Redundancy (Hot Stanby) in web technology
Client-server architecture (multiclient)
Independence from the device (html5, SVG) PC / Mac / Unix / tablet / smartphone
Communication-based on the current OPC UA industrial standard ensures easy access to master data and alarms
User management and access control
Backward compatibility: The twenty-year website still works today
Security on a bank level – thanks to proven standards
Multilingual
OPC UA statistical functions (Aggregates)
Support for SNMP data sources
Multi-user
A rich catalogue of ready-to-use graphics vector
Pre-configured advanced animations that do not require writing scripts – "Simple Dynamics" and "Quick Dynamics
Ready to use, advanced controls such as alarm list, historical data list, etc., built as vector graphics
All built-in standard objects and layouts have been created using the atvise editor tools, allowing them to adapt to specific requirements
For experts: unlimited possibilities of changes and personalization through scripts (on the server and client side)